Meso
Mesotherapy – perfectly complemented by our Ultra-V Booster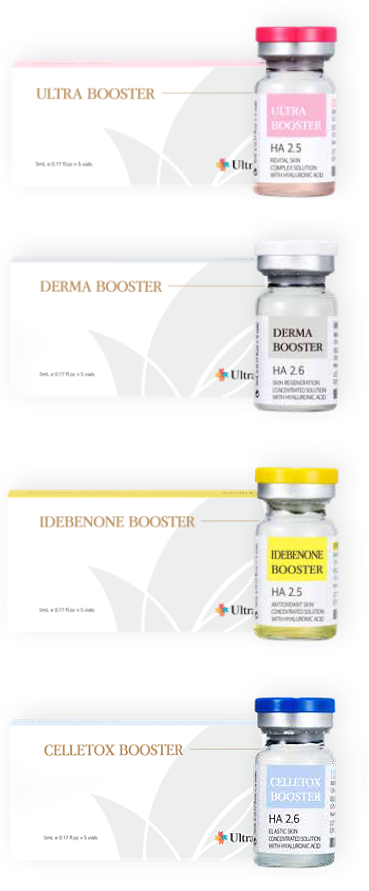 Our mesotherapy products provide your customers with the perfect combination of maximum efficacy and high-quality ingredients.
These products enable you to provide high quality solutions for every skin type. The ingredients are co-ordinated with each other in the optimal concentration, ensuring a supple and revitalised skin. Simultaneously, the collagen induction is activated, providing your customers with a fresh and youthful radiance with glow effect.
Our Meso Portfolio:
• Ultra Booster HA 2,5 Revital Skin
• Derma Booster HA 2,6 Skin Regeneration
• Idebenone Booster HA 2,5 Antioxidant Skin
• Celletox Booster HA 2,6 Elastic Skin
The ingredients include, in addition to others, sodium hyaluronate, polydeoxyribonucleotides, amino acids, herbs, vitamins, minerals and peptides.